The Christmas season is my favorite time of year and it's also the busiest! I try to always remember and want to instill in Parker that all of these "things" we go to are all part of the big celebration at hand...and that is the birth of our Lord and Savior, Jesus Christ!
I apologize in advance for the quality of all these pictures, they were taken with my iPhone!
James's law firm had a family Christmas party with a photographer there for family pics!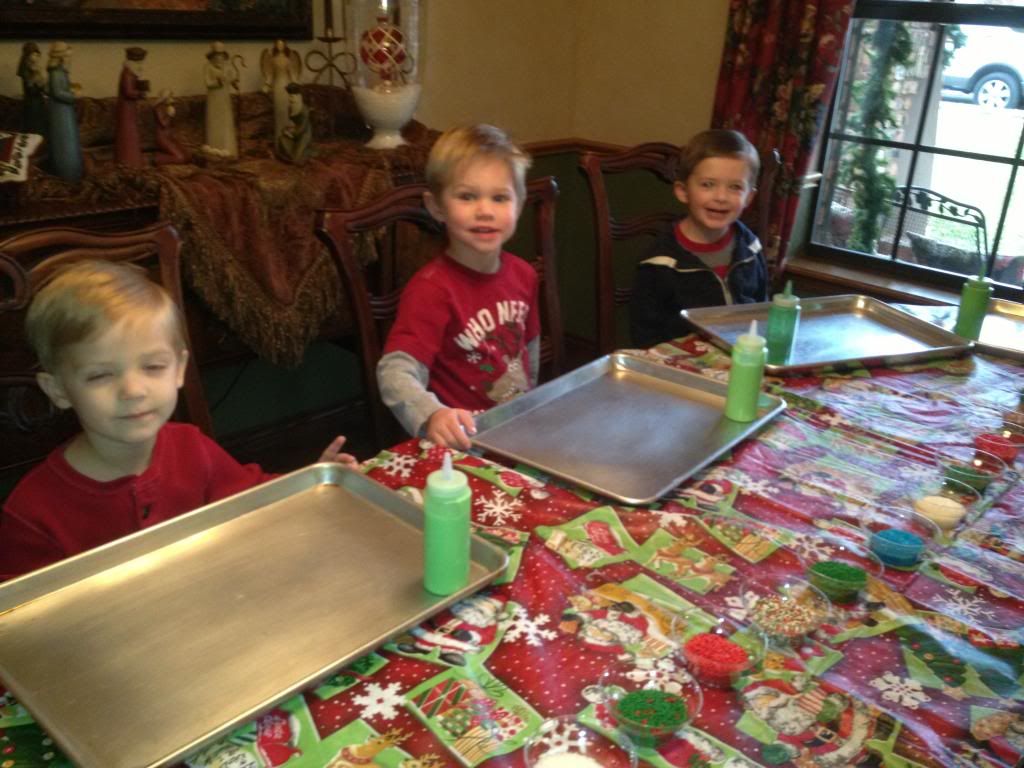 My friend Lindsay, who owns
Sweet Emotion Cookies
here in town, invited Parker and some buddies to a cookie decorating party!
Clay, Parker and Jack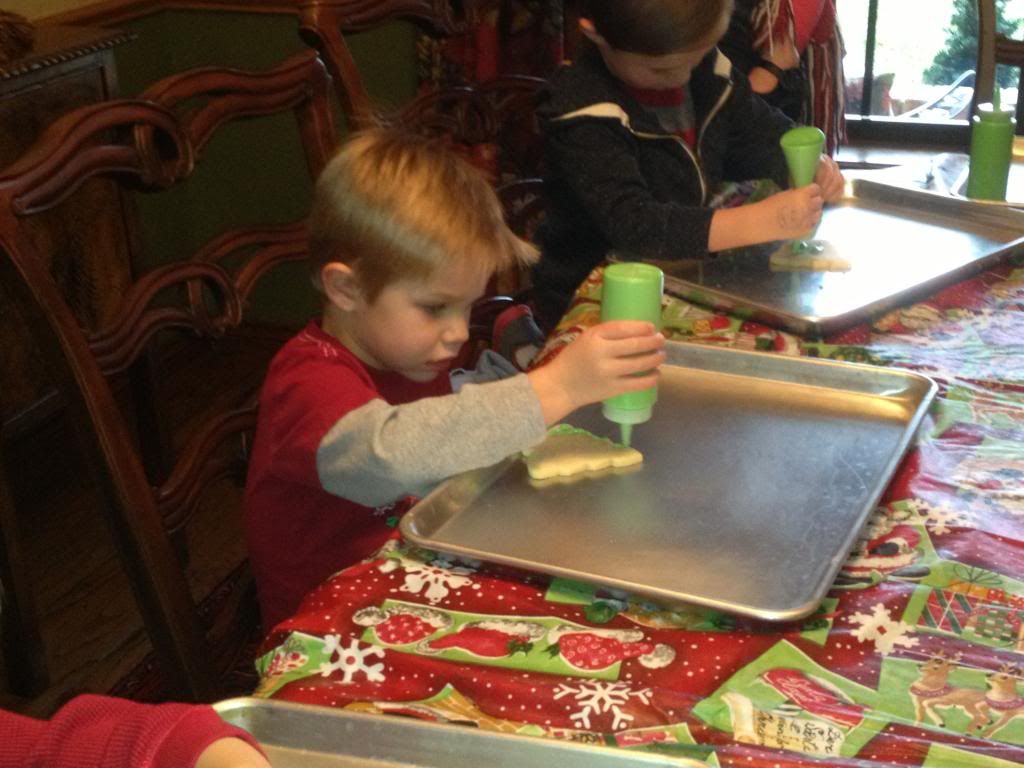 Concentrating on the icing!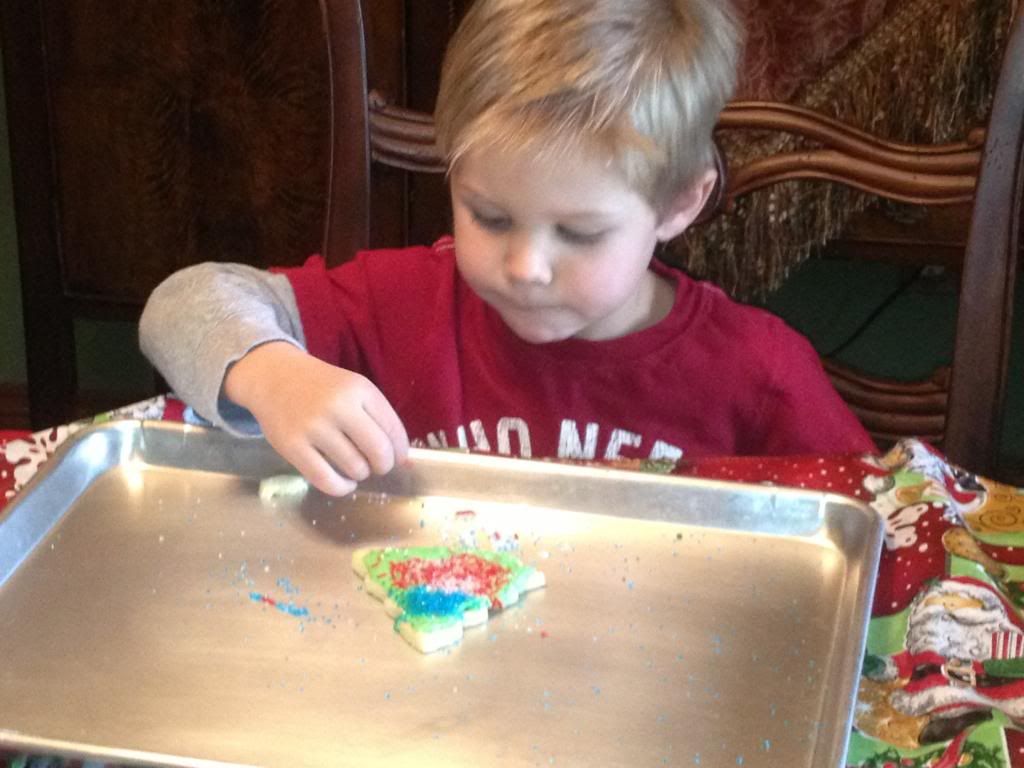 The best part was the sprinkles!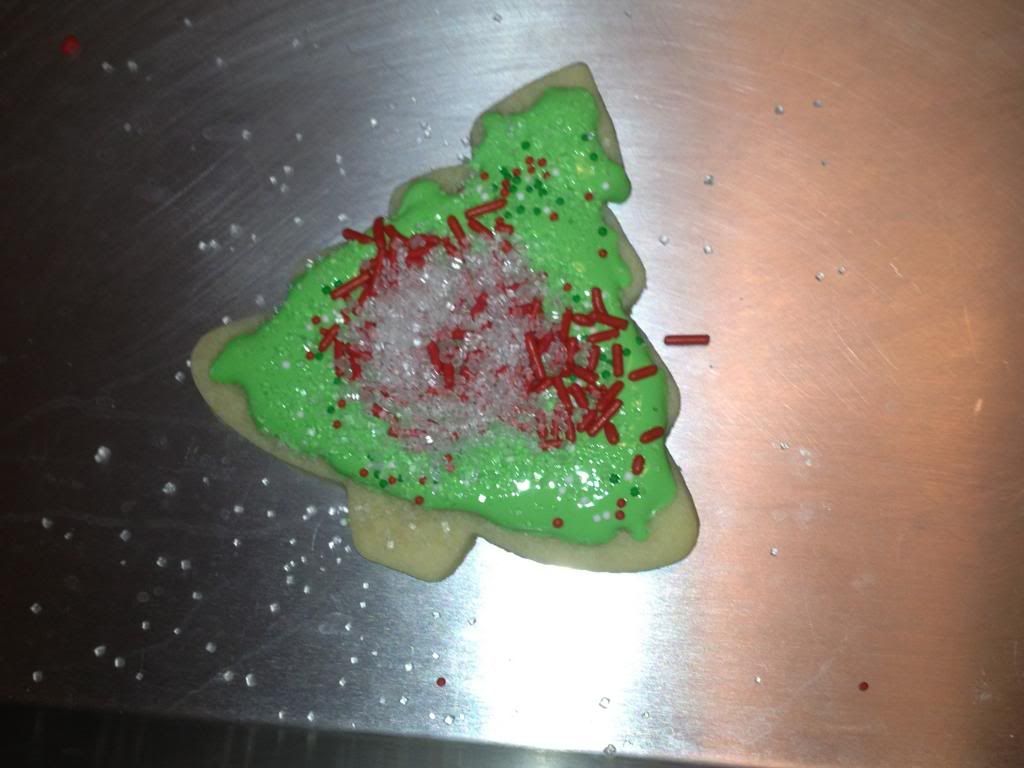 Parker's finished cookie!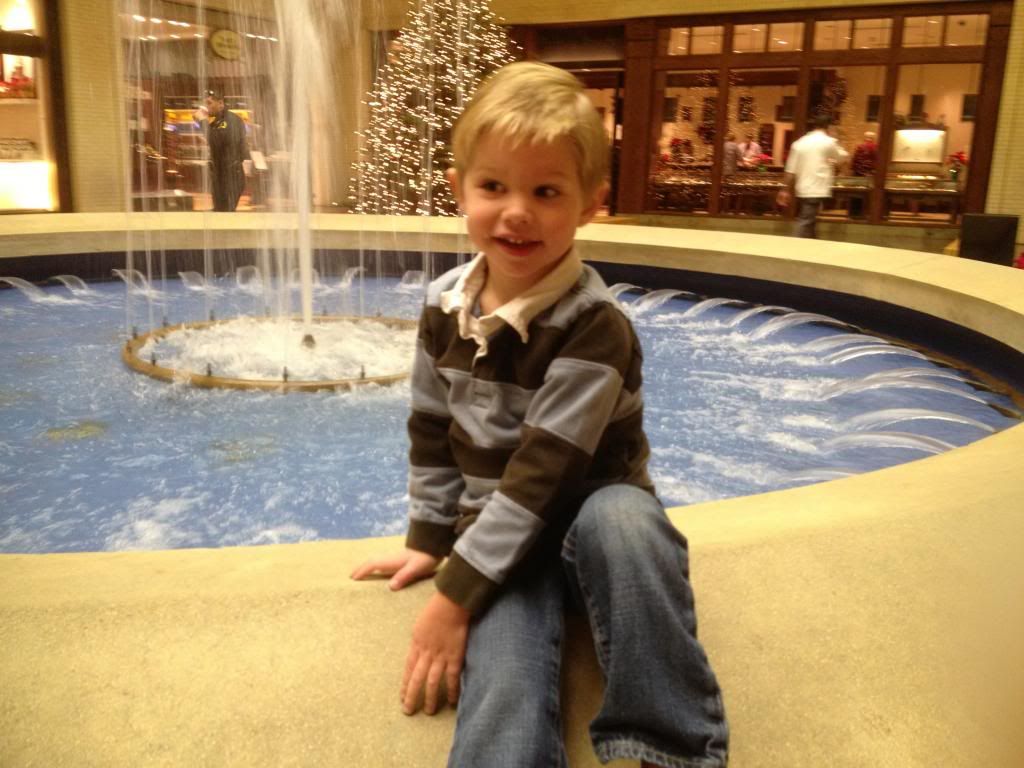 This past Sunday, Parker and I flew down to Dallas for our annual girl's night out to the Michael W. Smith Christmas concert at the Meyerson. It's definitely a highlight of the season!
While we were there we did some shopping!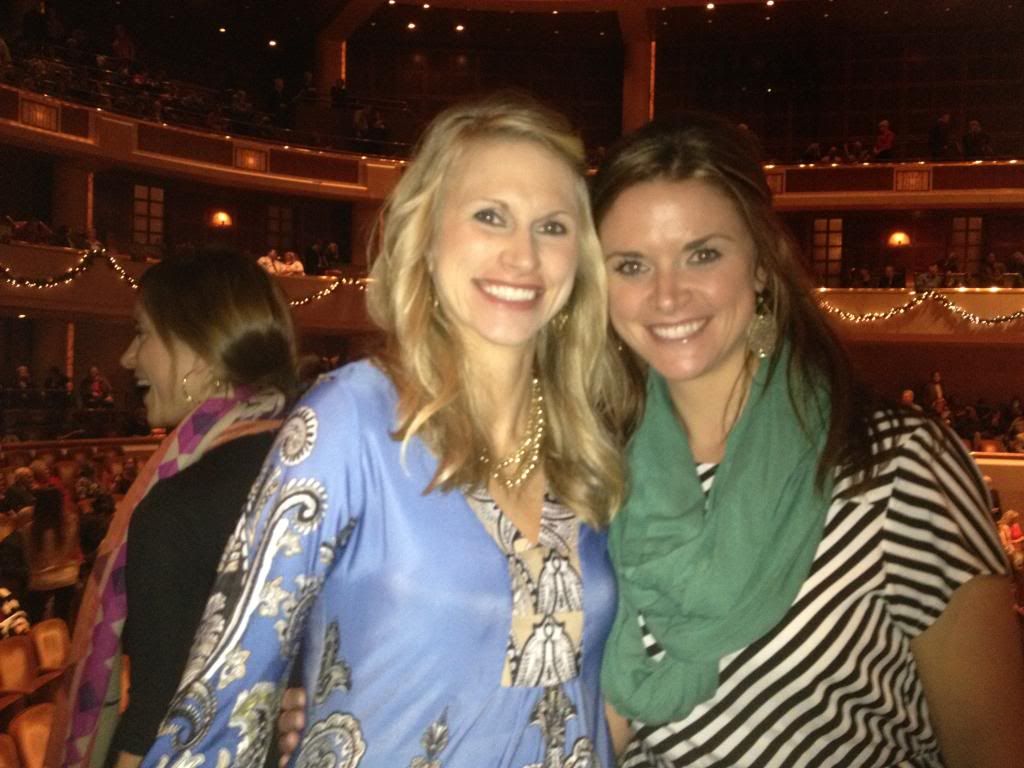 My lovely sister!
The concert was amazing and it was fun being there with my mom and sister and the girls on James's side as well! Wish I had gotten a group shot.
Of course there have been many, many more parties and things going on, but I've just tried to enjoy each and every one which means my camera just didn't get taken to them all! :)