First of all, happy Good Friday! The fact that today is the day we celebrate Jesus dying for our sins on the cross is THE most important thing I could possibly blog about today! Looking forward to Easter Sunday where we can proclaim...He is RISEN, He is RISEN indeed!!!
Now, onto confessions of this 37 week pregnant lady!
Not gonna lie...
This is how I look most days. Very stretchy Lululemon workout clothes and a sun visor...it helps me keep up with the 3 year old little boy that likes to live outside! ;)
37 weeks!!! I think I've dropped a little.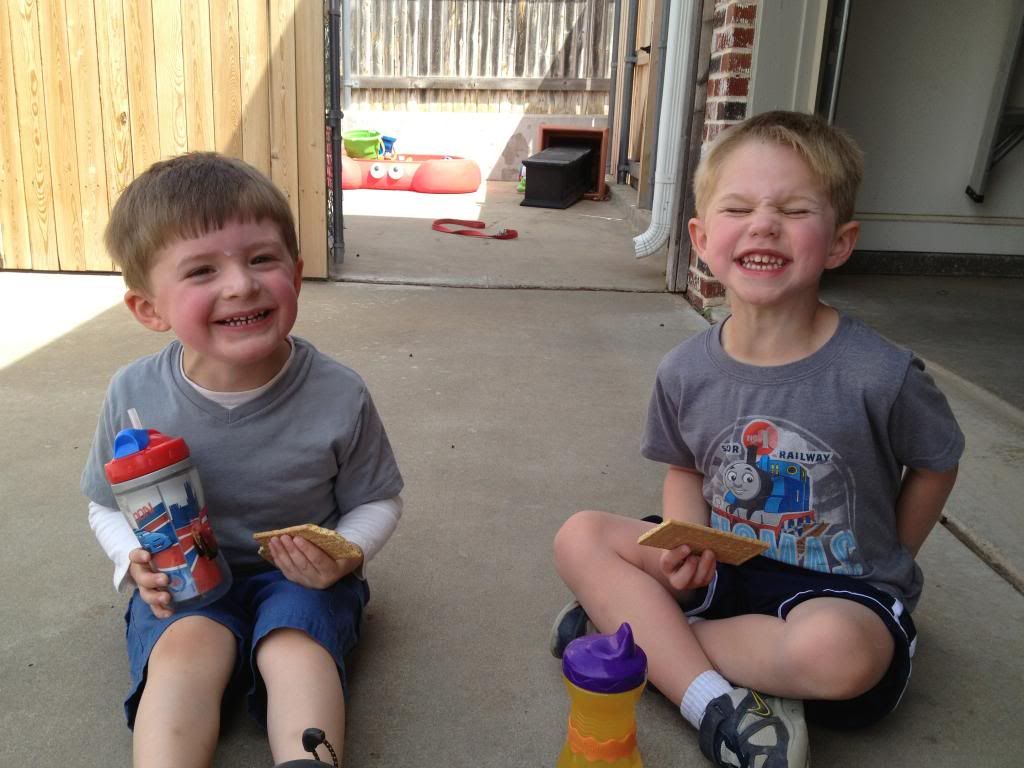 Like I said, we spend our days outdoors playing. Me? I spend it in a lawn chair watching Parker have his fun, it's how it must be done these days!
This is Parker and his buddy Jack having some serious fun!
I confess that I feed my child sugar cookies to make it through a Walmart trip.
Wouldn't you like to get this excited about grocery shopping??
Groceries are piling but look how happy he still is!!
I also own the fact that most of what you see is junk food in this picture, I promise there are fruits and veggies below, promise!
And this just cracks me up... James just rolled off the Presbyterian Children's Home board as president and as a going away gift, one of the children made a wallet for him. Like good dads do, he gave it to Parker. Well let me just tell you, P takes his wallet very seriously and carries it everywhere...in the front waistband of his britches. ;)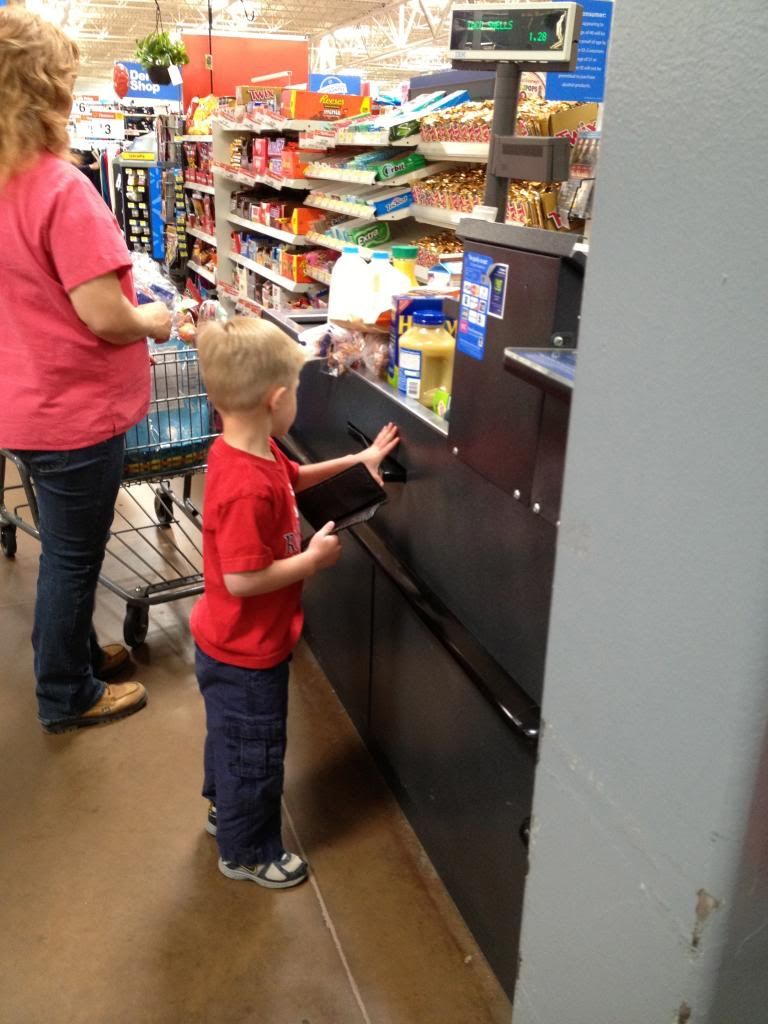 It came to Walmart today and this is Parker waiting ever so patiently in front of the cashier so he could "pay" for our groceries. He had 4 pennies in it. Precious I tell you. Precious.
AND just for fun...since my doctor told me yesterday that I am 60% effaced and dialating, I think this baby is coming soon (hopefully)! So, even if you hate leaving comments, leave one!!
What do you think?? BOY or GIRL??? I want to know your opinion! :)