I realize I am technically posting this two days early, but when I actually had the camera out after church today and thought about taking pics, I jumped at the opportunity! :) Yes, here I am at 8 months pregnant and actually getting sad that I only have two months left. I love being pregnant, pregnancy treats me well. I feel good, I don't swell up and I love my thick hair! :) It's really too bad we don't want like 5 kids or something because me and pregnancy just jive. This is it for us!
Parker has continued to love on and show interest in this baby. He regularly kisses, hugs and sings to my belly. I melt every time. The nursery is ready, we could have this baby tomorrow and be good to go...I'll post pics of it soon!!
8 months!!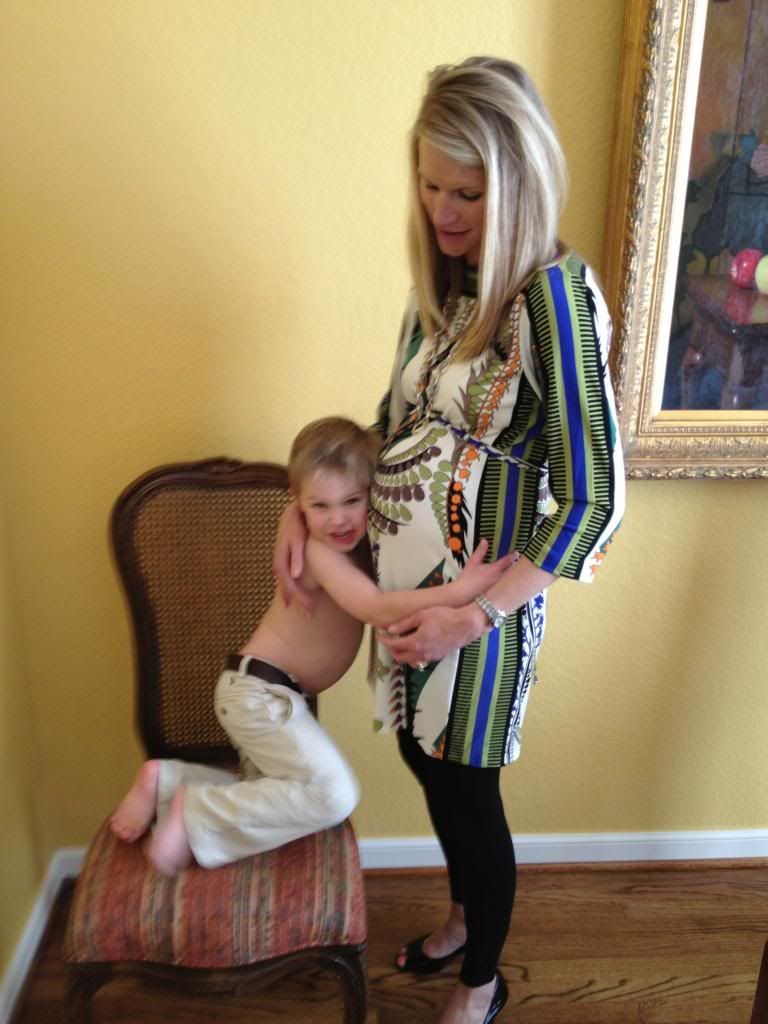 "Mommy, let me get a chair and hug the baby."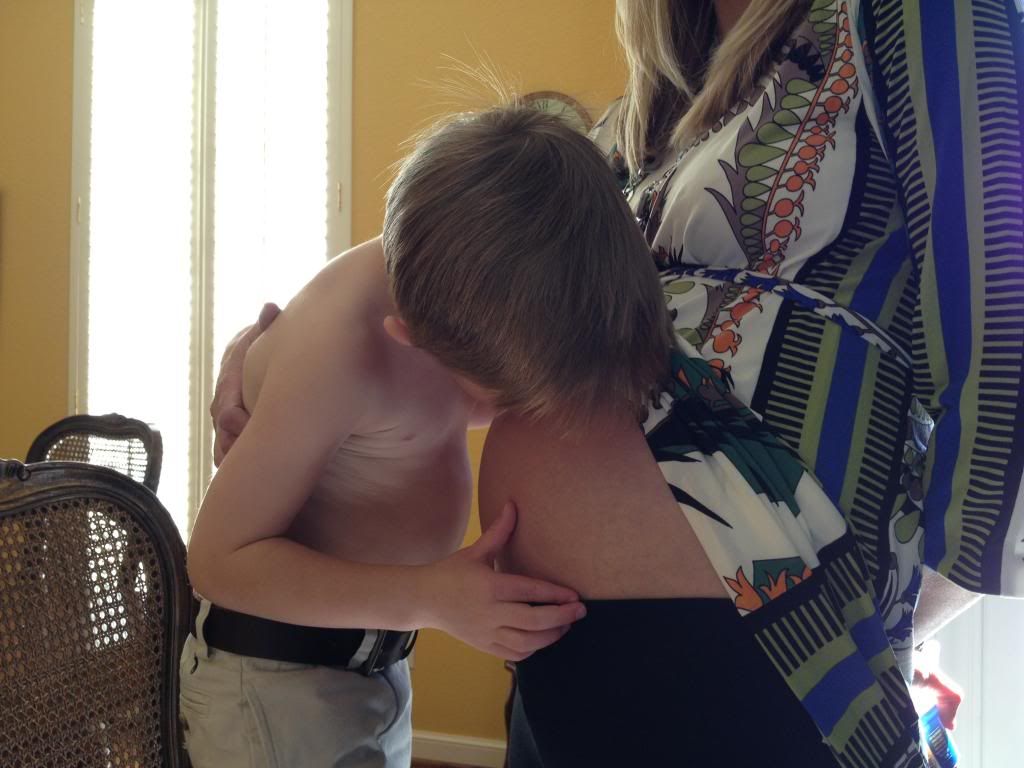 "Mommy, lift your shirt so I can give her a kiss"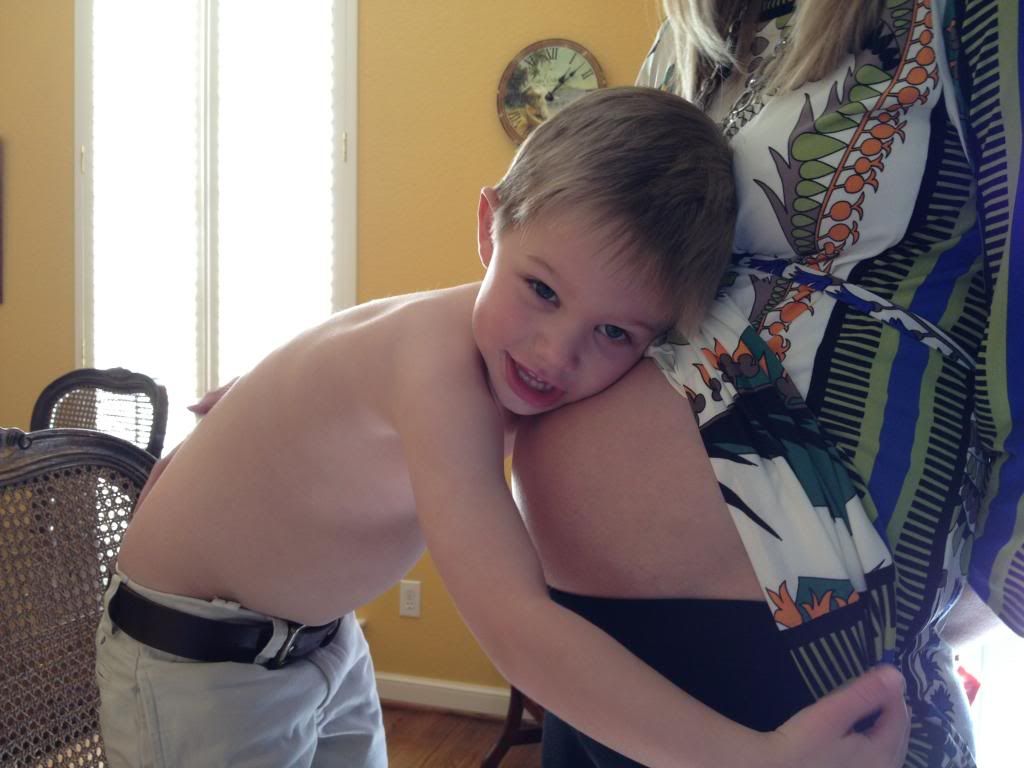 Already the best big brother a sibling could ask for!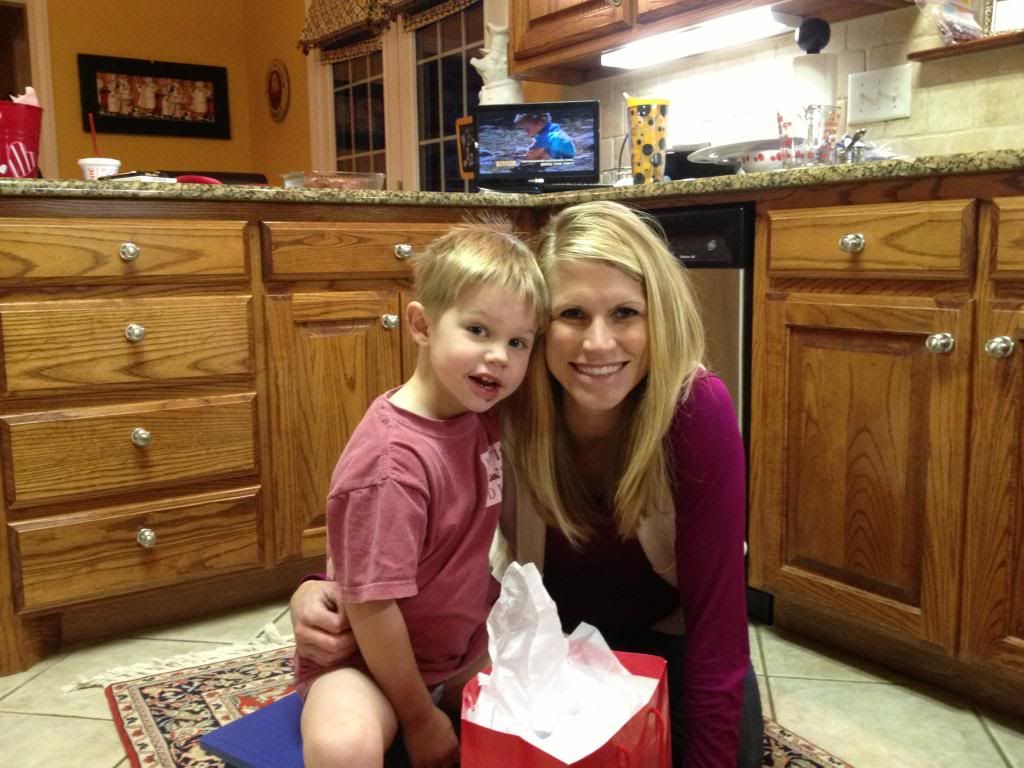 And this got left off my V-day post...me and my little Valentine!