Well, here I am one week from my due date...crazy! I just thought I was ready to have this baby two weeks ago, well, I am READY to roll! I have reached the point of feeling somewhat uncomfortable...lower back pain has set in, major fatigue and even some anxiety about how this is all going to go down! I'm so excited about the big day though, just beside myself wondering what it's going to be and watching Parker meet his baby brother or sister...it is going to be the best!! Parker has kept up the excitement as well and continues to give us predictions as to when this baby is going to arrive and whether it's a boy or girl!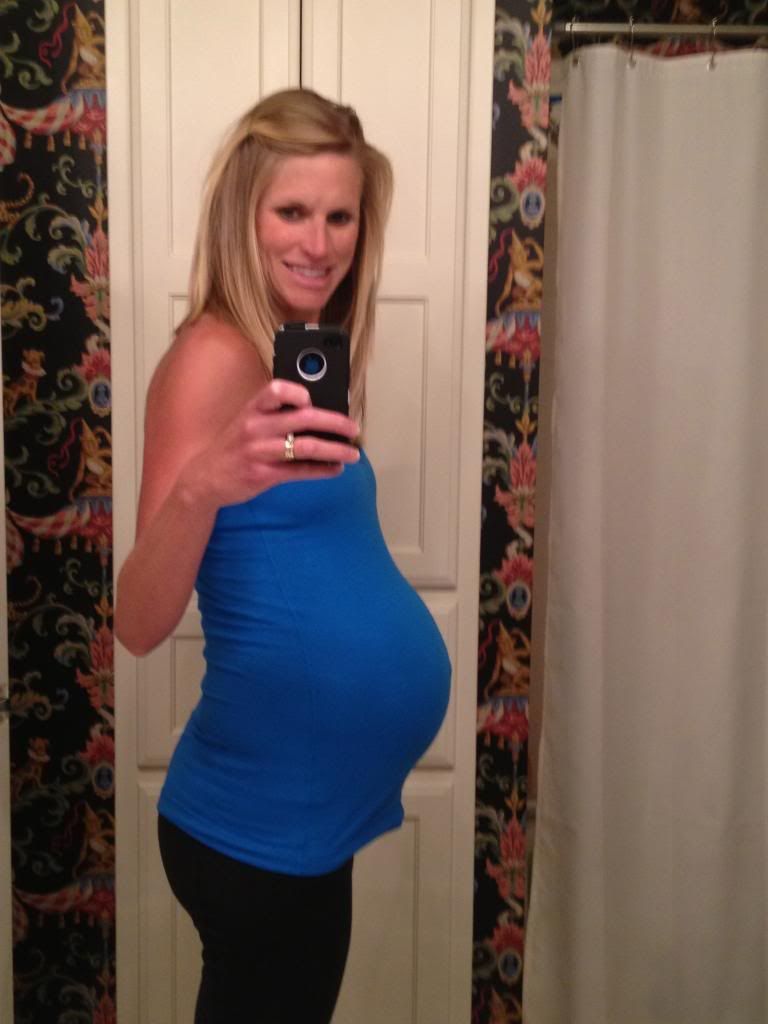 1 week to go!!
In the meantime, we've been busy celebrating Waco's 8th birthday!
Making pancakes
Getting baby items out of the attic
Being silly (with clean underwear I might add)
Enjoying the park
Getting a little wet on a very warm day
And going on one last date night with the hubs...Jurassic Park in 3D was awesome by the way! :)
Stay tuned for baby news!!! I go to the doctor on Thursday morning so we will see what she says!