Came and went! I was 40 weeks yesterday and do you know how weird it feels to walk around and do normal life on your due date? It's kind of odd. I mean, that date had been highlighted, circled, and put in bold for 9 whole months and then it just was just no big deal. Oh well...we made a day of it anyway. Parker was at school most of the day, so James and I met up for a lunch date and I ran errands for the last time by myself for a very long time. It was awesome!
I go back to the dr this morning to see what's going on and the plan is for me to be induced tomorrow morning!!!! Today is my last day to be pregnant and I'm bittersweet about it. I've enjoyed it so much and have been so thankful for the experience.
Praying for a healthy, safe delivery and a precious, healthy baby by the end of the day tomorrow! I will keep you all posted!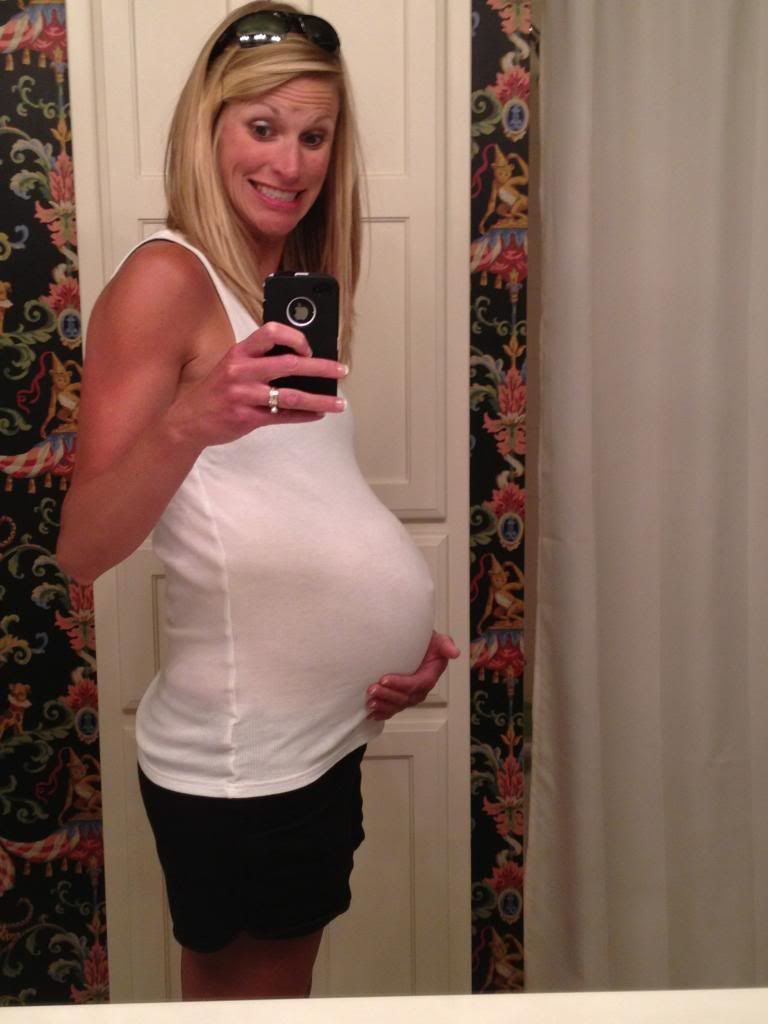 40 weeks!
Do I look "done" or what??
Lunch date with my sweet hubby at a favorite lunch spot called "Crush".
This cutie LOVES wearing his "big brother" shirt. He has kept me busy over the past several weeks asking endless questions about when the baby is coming, when Neesie and Grandad will be here, etc. It's been a lot of fun! Can't wait to see him meet his new sibling!