Easter Sunday is the best because as Christians, we can proclaim that He is Risen!! It also means that it is Spring and that it's ok to wear white. Anyone else have that ingrained in them since childhood? You can't wear white until Easter, it that a Southern thing? I still think that way! Anyway, silly clothing rules aside, we had a wonderful weekend celebrating the Resurrection with lots of festivities. We typically spend Easter in Dallas, but since I can't travel, we stayed home and Amarillo didn't disappoint, the weather was perfect!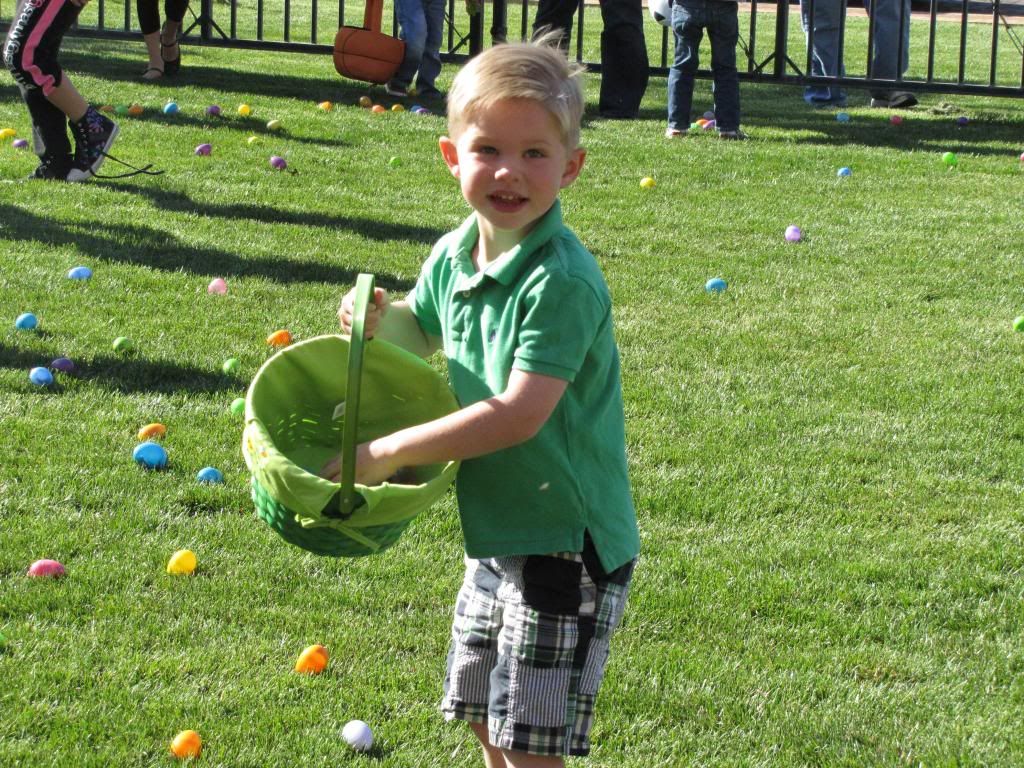 We started off with an Easter egg hunt Saturday morning at church!
Success!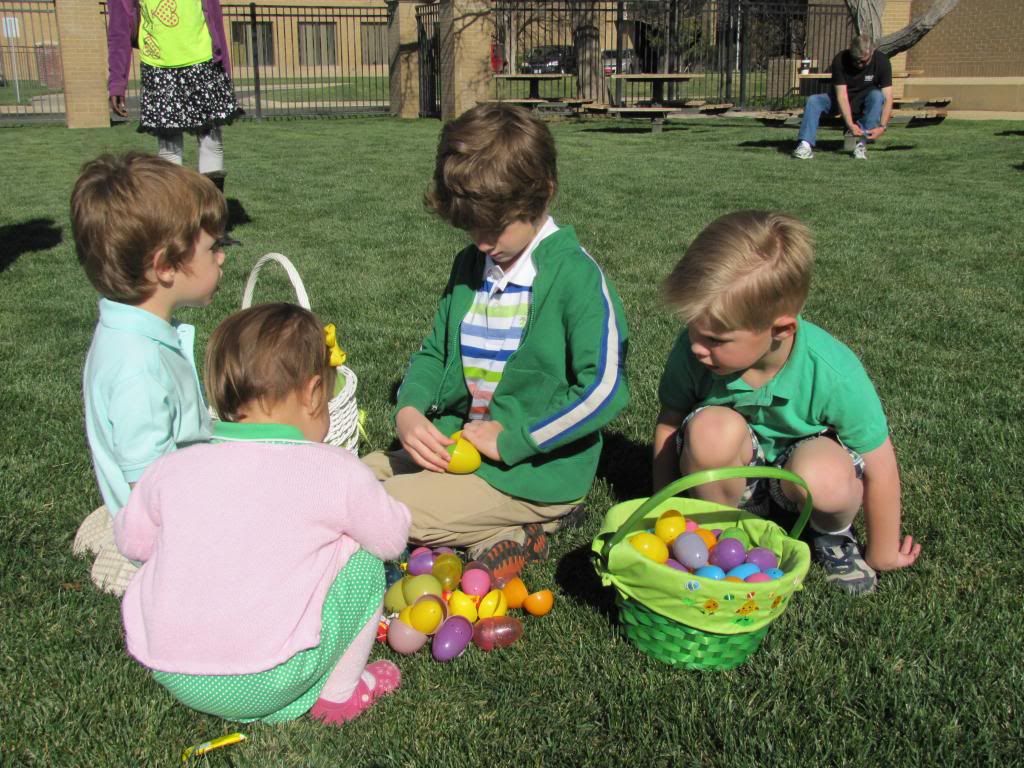 Going through the "loot" with Walt, Wyatt and Morgan.
It was a gorgeous morning!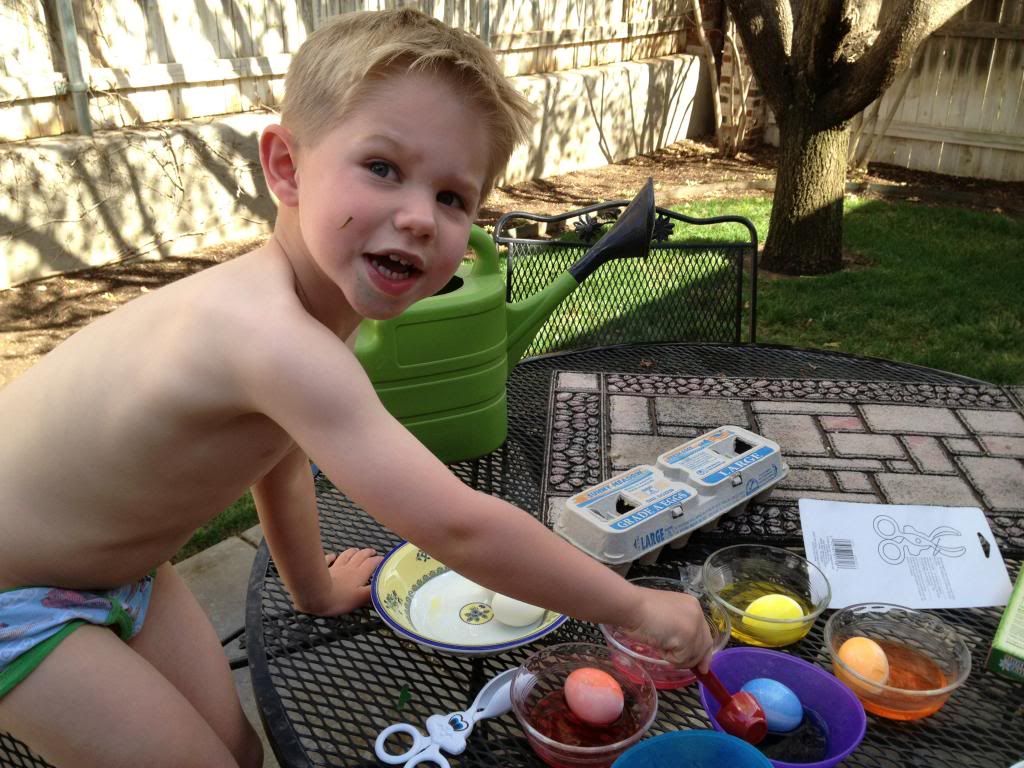 Later that afternoon we dyed eggs on our patio...in his underwear of course!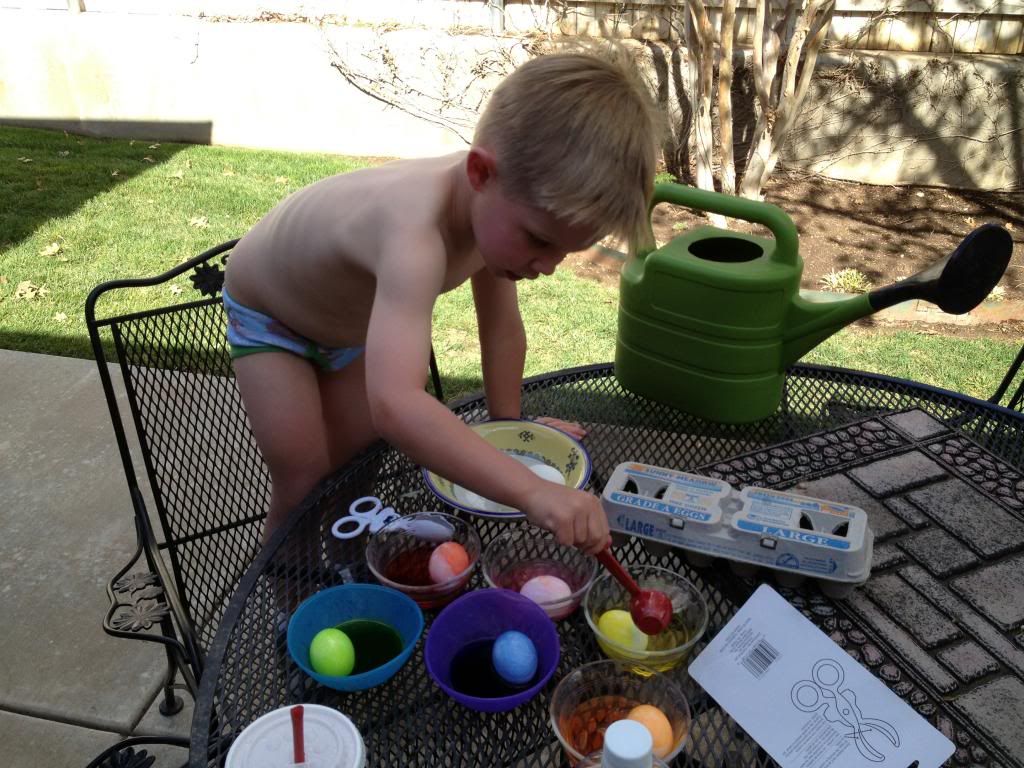 Parker took this very seriously!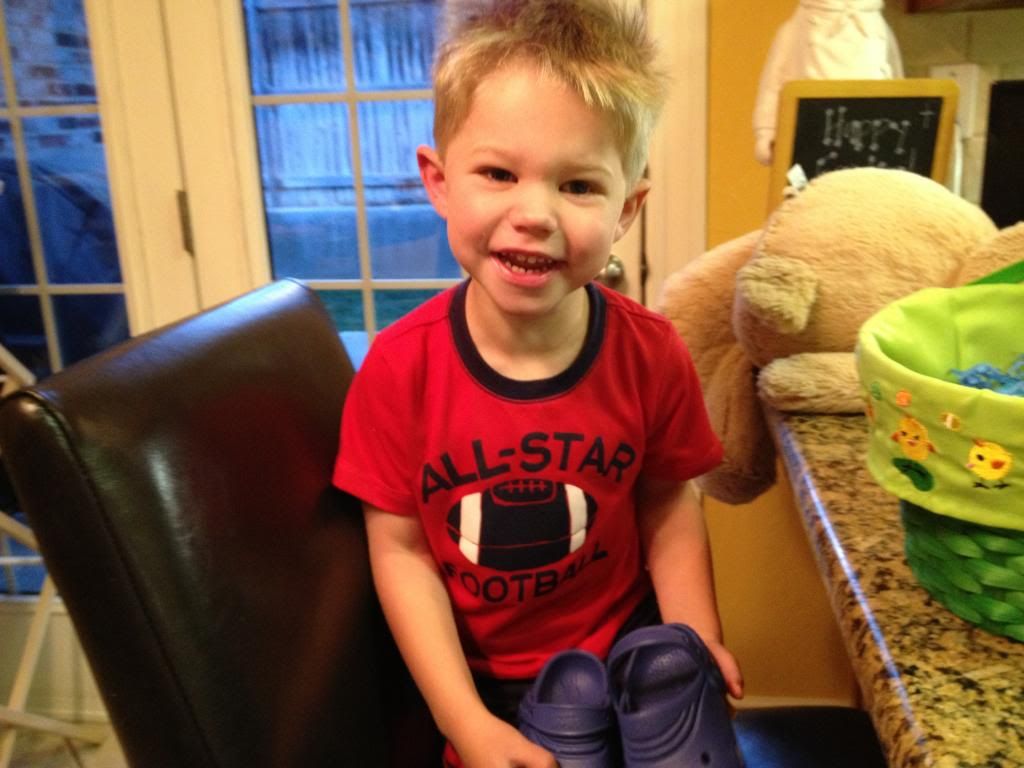 Waking up Sunday morning to see what the Easter bunny brought in his basket!
Then it was off to church!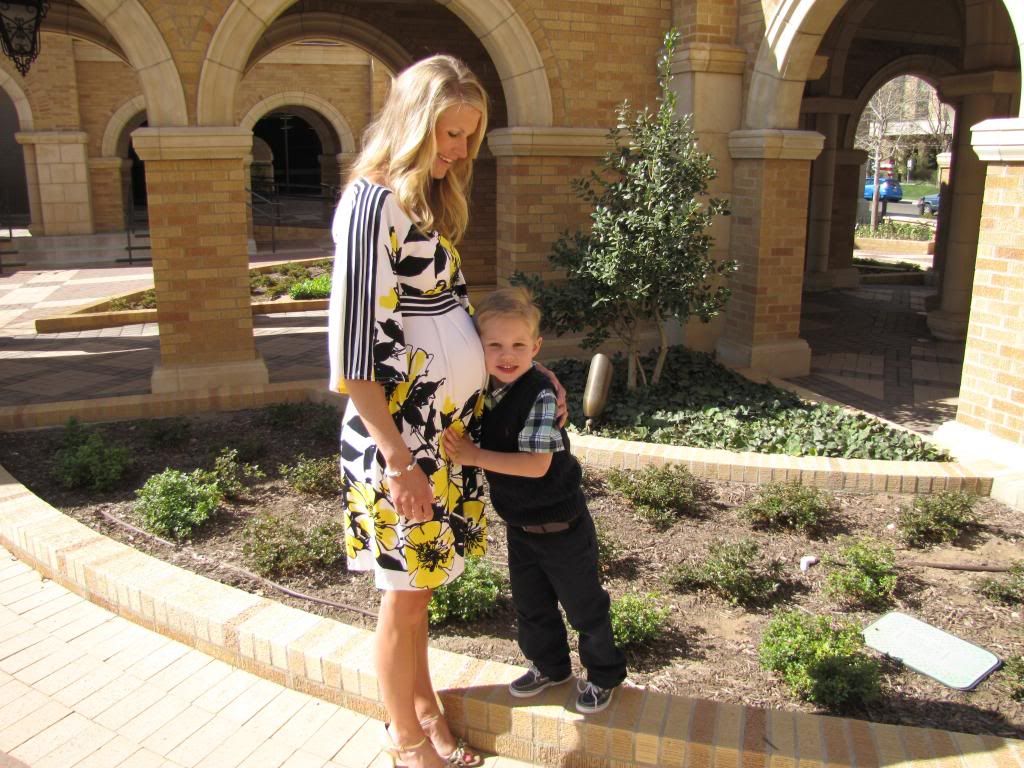 Loving on the baby.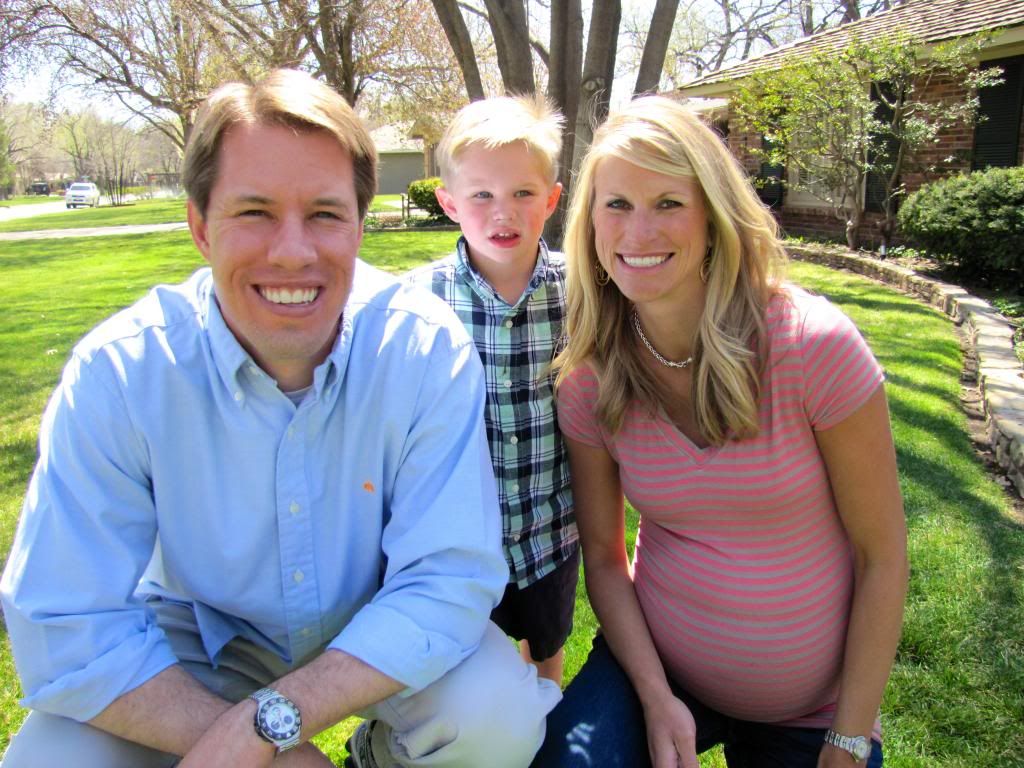 Then we got casual so we could spend the afternoon at Nana's house for lunch and more egg hunting!
Lookin' hard for those eggs!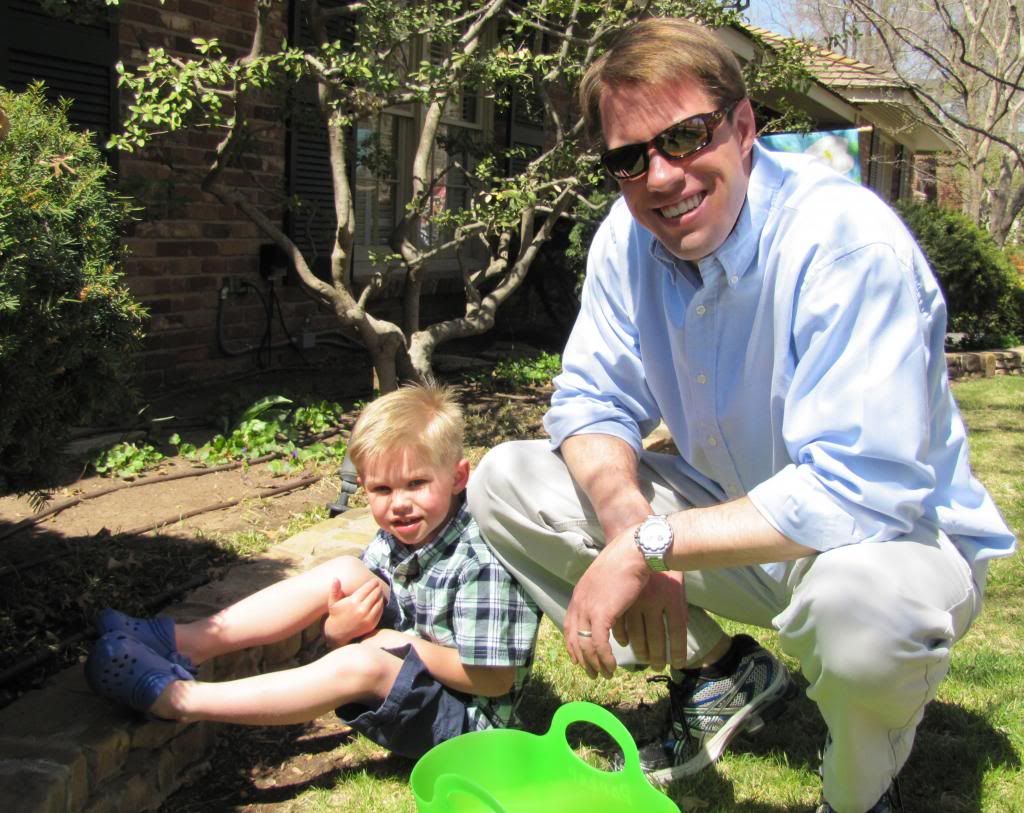 My two handsome boys!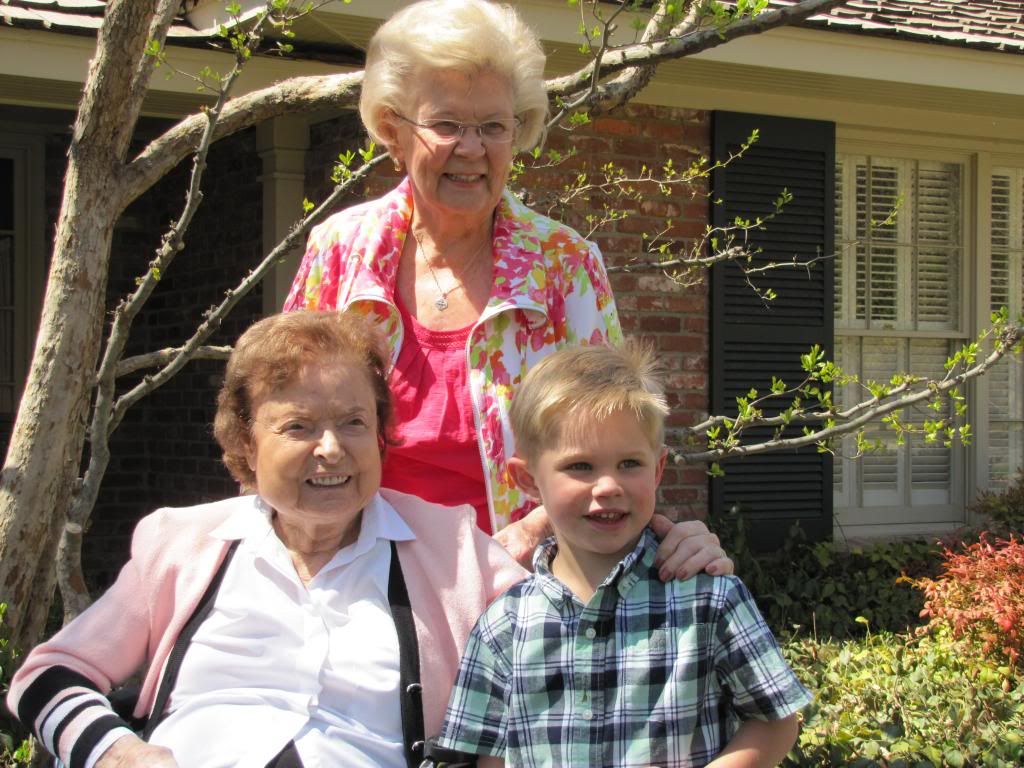 Parker and his great-grandmother Dottie and Meemo.
It was a great day!
Next up on the agenda...the arrival of baby!!!!
I've loved reading your comments on what you think it is, keep the guesses coming if you haven't chimed in!