GOTCHA! Did you really think I cratered? Well let me tell you, I almost did about a hundred times this week as today approached, but we held strong and are waiting for that big surprise on delivery day!! It was funny, after the sono was over, James asked our sonographer if she knew the gender and she said no, because the baby was in a position to where she just couldn't tell! :)
Anyway, our baby is just perfect so far, praise the LORD! Everything measured just how it should and we had a blast watching how active he/she was on the screen. We even caught a big yawn! The best was watching Parker get so into watching the baby. He was so sweet and seriously talked the entire time about what he was seeing. We are so very thankful for good news today!!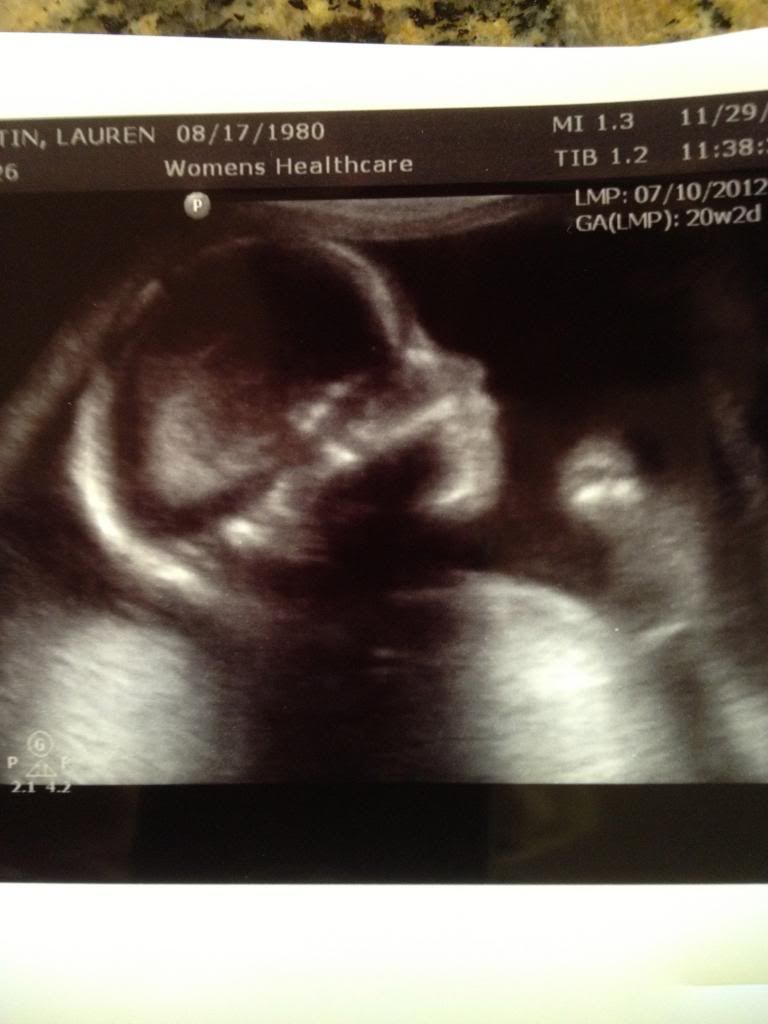 Sweet baby profile!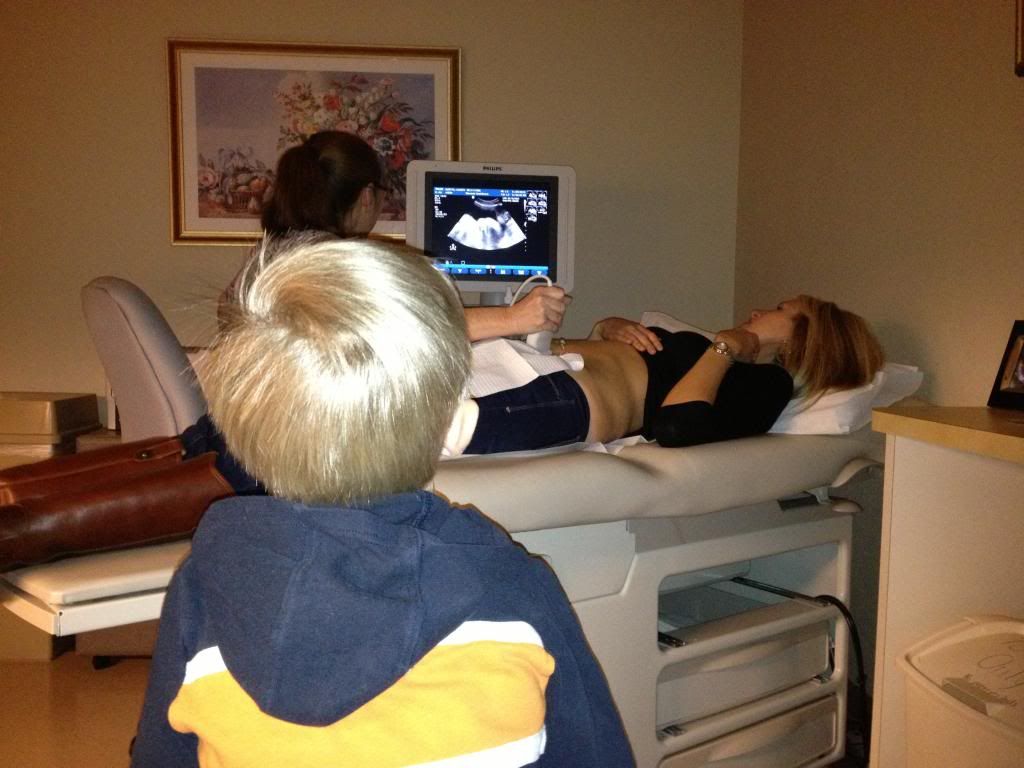 Parker sat on his very own stool and watched his sibling on the screen. He kept telling me "good job, mom...lay real still"! Such a little encourager!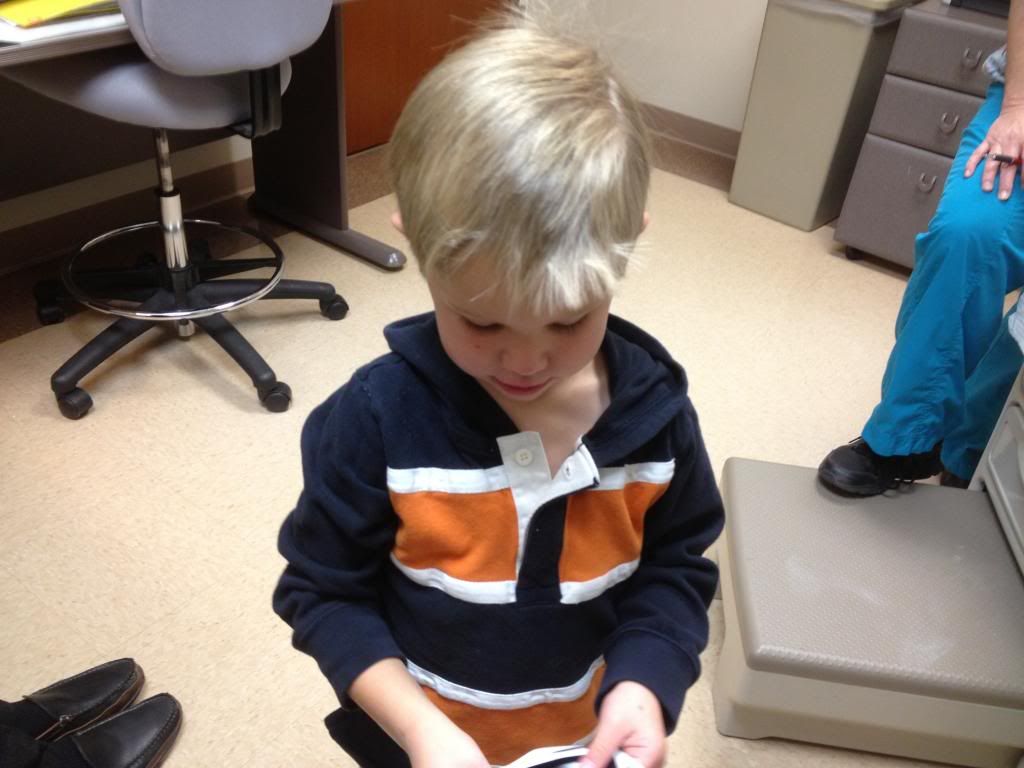 After it was over, the sonographer, Kim, gave Parker two of his very own pictures of the baby to have.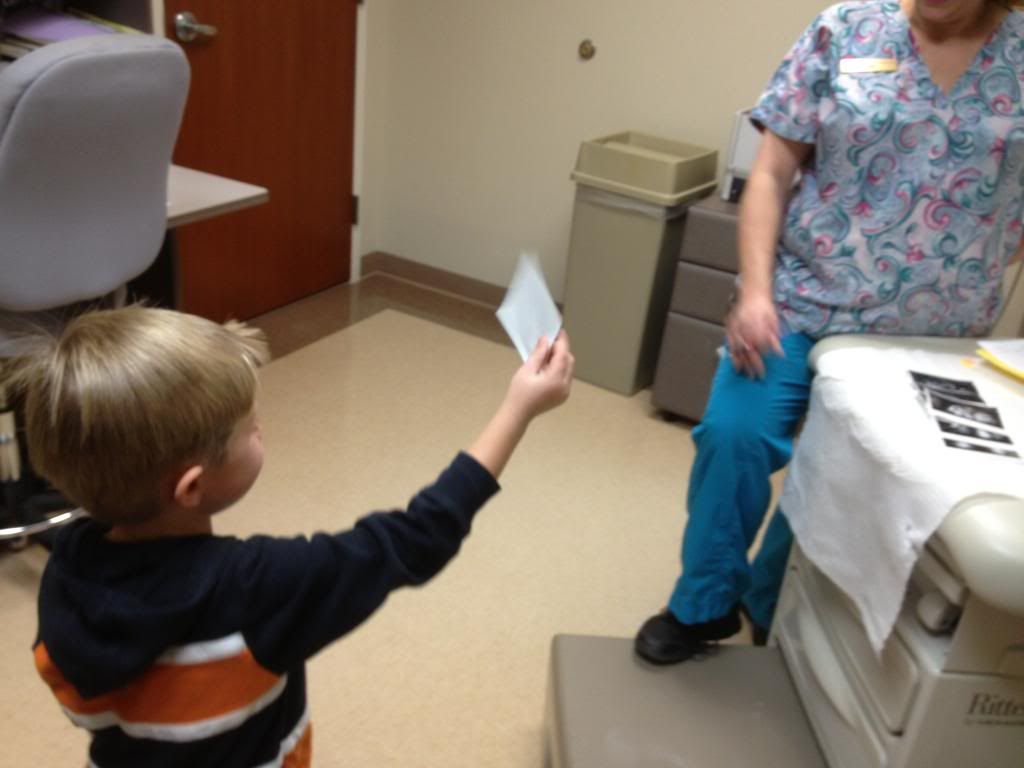 He was so proud!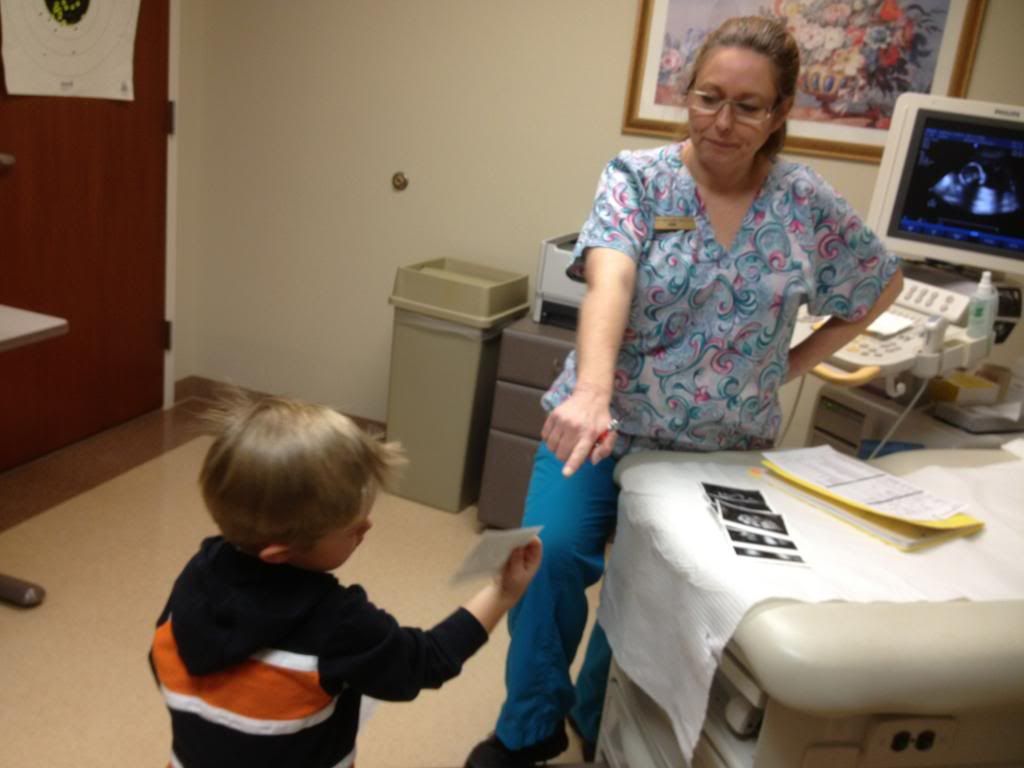 Asking questions
We went home to eat lunch and notice what is lying next to his plate...he wanted the
baby pictures right next to him.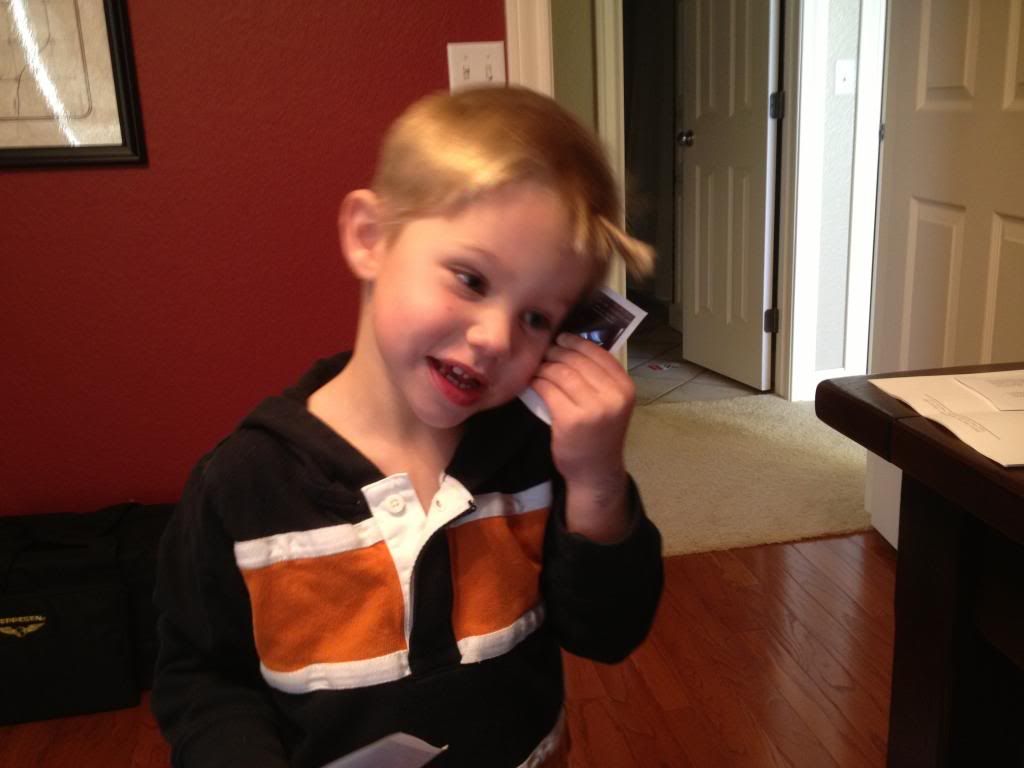 I was sitting at the computer and he came in and told me he was giving the baby a hug and he also insisted taking his nap with the pictures. He is already in love.
Melt. me.