Time for another update! I am ending 26 weeks, going on to 27! Still feeling great and not really having cravings. I could eat fruit at just about any hour of the day, but that's about it.
Just went to the doctor on Thursday and had a great report. At the end of it, Dr. Appel said, "see you in two weeks!". Wait a minute! Two weeks? Am I really to that point? It really is flying by!! I think having a 3 year old to keep up with helps out with that a bit! :)
I do feel like this pregnancy has "taken a back seat" so to speak. I am so much more relaxed...meaning, I don't take the belly pics every week like I did with Parker and my nose isn't stuck in "What to Expect When You're Expecting". It's just funny how you kind of take on the "been there done that" attitude with the second pregnancy. Oh well, I'm sure one day I'll regret not having an every week belly shot, but I'm way too busy soaking up PRECIOUS moments and days of it just being me and Parker during the day. I actually start tearing up when I think about having to split my time, or him feeling left out, and so on. I know it will be an adjustment but we are so, so grateful for this little blessing that will be joining our lives before we know it! God has the details and changes taken care of!
Here's the bump at 26 weeks!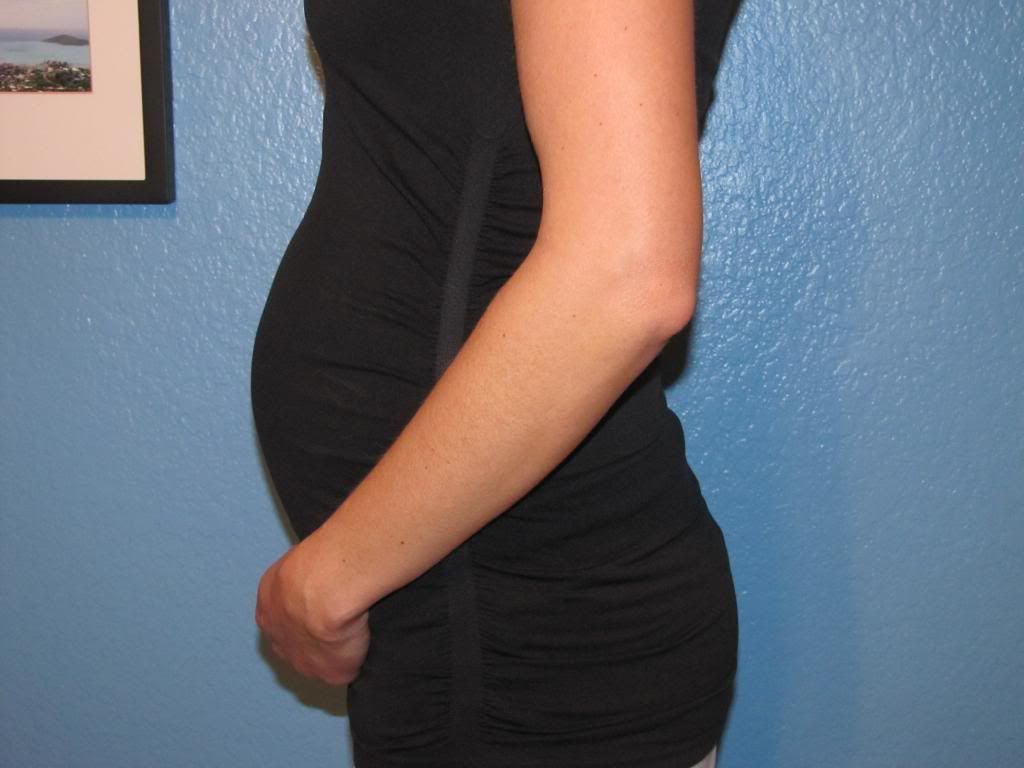 I can still see my toes...not for long I'm sure!! ;)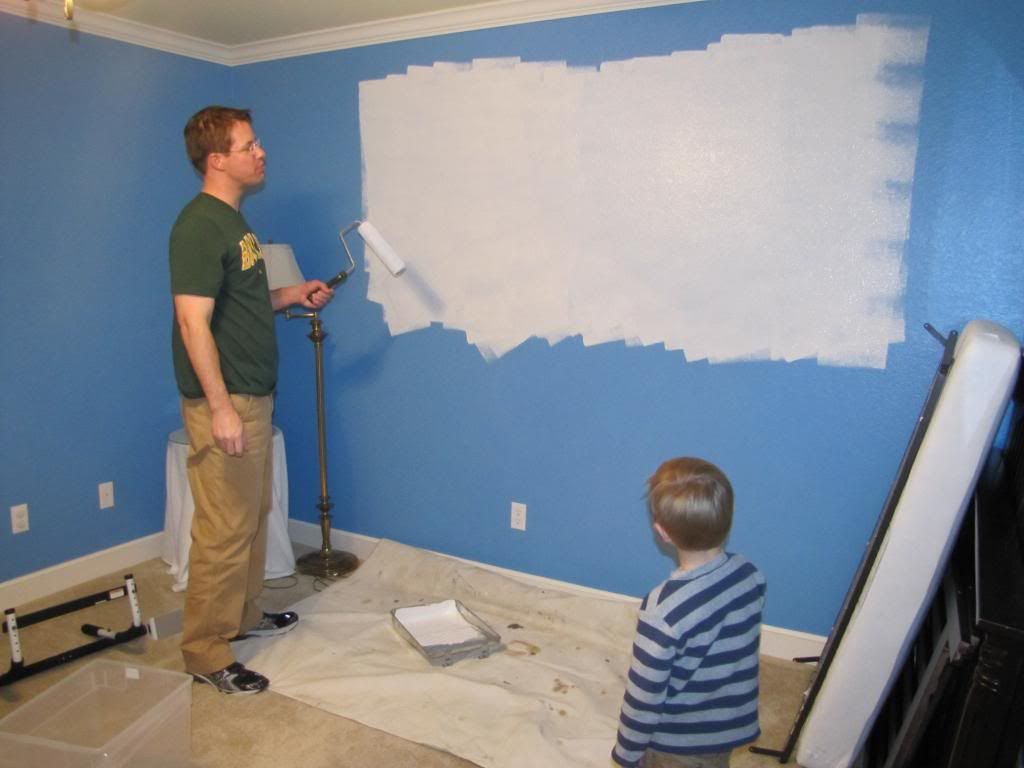 Nursery project has begun! Step #1...prime a huge spot on the wall so we can paint some samples and see what we like! I've got shades of gray and light green going up...leaning toward the green. Green and pink look good and so do green and blue! Using the same black and white bedding my mom made for P.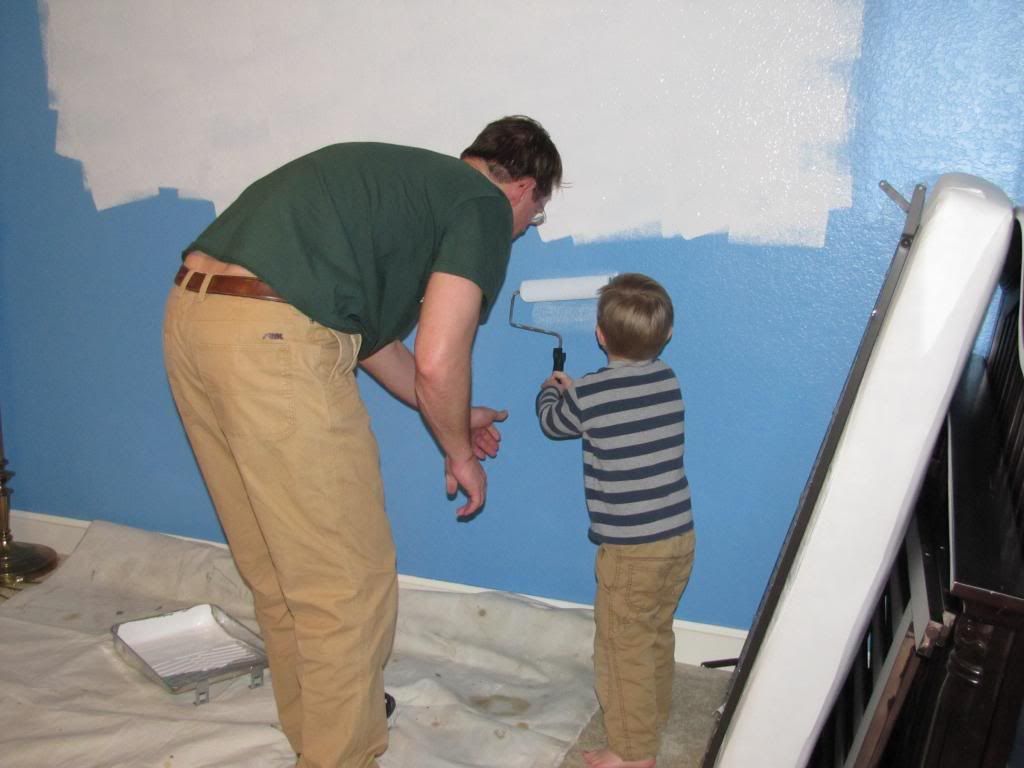 Sweet boy painting. We are trying to involve Parker as much as possible in this whole process so the transition won't be such a shock. He knows this is going to be the baby's room and that the baby will sleep in his old crib.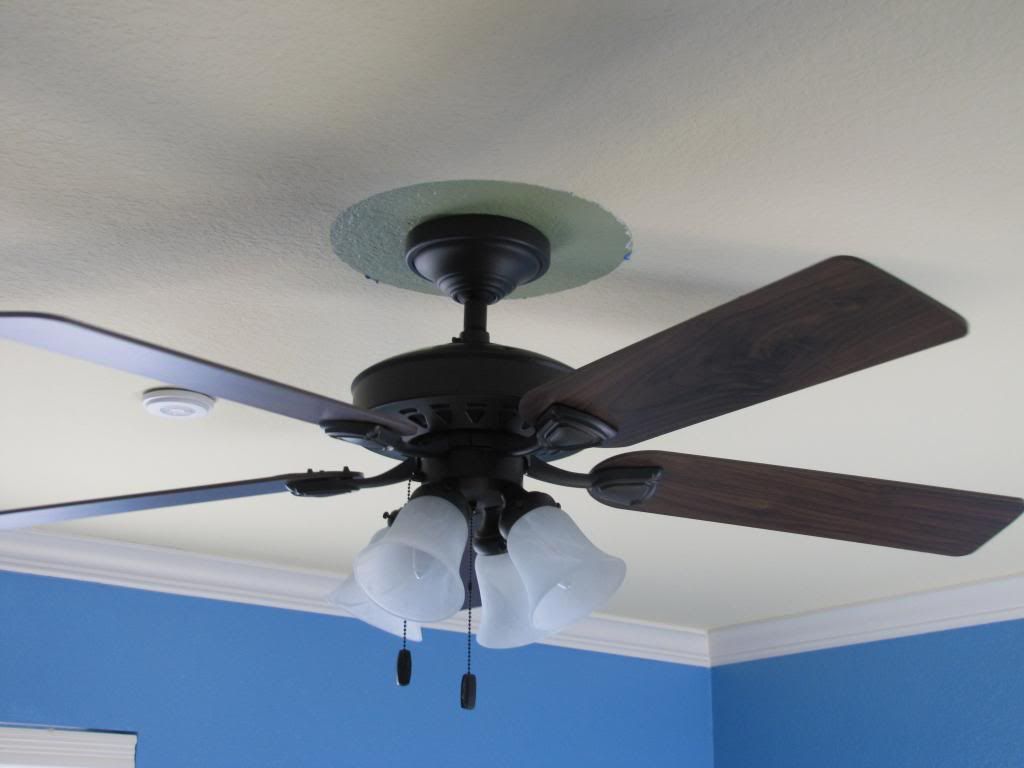 Electricians came on Friday to hang a new ceiling fan. Yes, the ceiling will be painted! :)
More updates to come, stay tuned!
**By the way mommies...I welcome any suggestions or advice on how you handled including your first child with a new baby. Nursing sessions? Outings? Routine? Rebellion? I welcome any thoughts or advice!