"Misty Mint" is the color I FINALLY decided to have the nursery painted and I couldn't be more pleased with how it turned out! I think it will look so good with the black and white bedding we have, all I will need to do is accent with lots of pink or blue!!
My awesome hubby spent the better part of Saturday and Sunday painting and he did such a great job! I love watching this nursery come together and having Parker help us every step of the way, it's sweet!
We also had a 28 week sonogram on Friday, my doctor wanted us to get another one so she could get a good view of the spine...we couldn't see it last time because of the baby's position. P once again, was in love with his little baby "sister" as he says, we all were in love! In fact, at one point he even said..."that is amazing"! It was hysterical!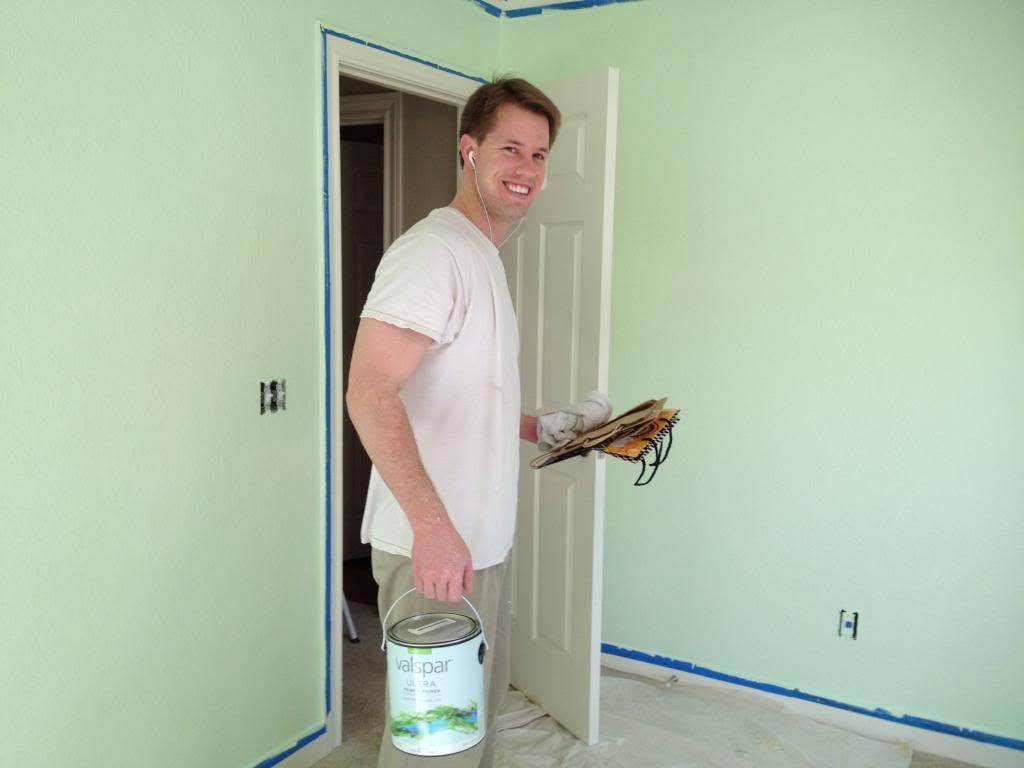 Finished!!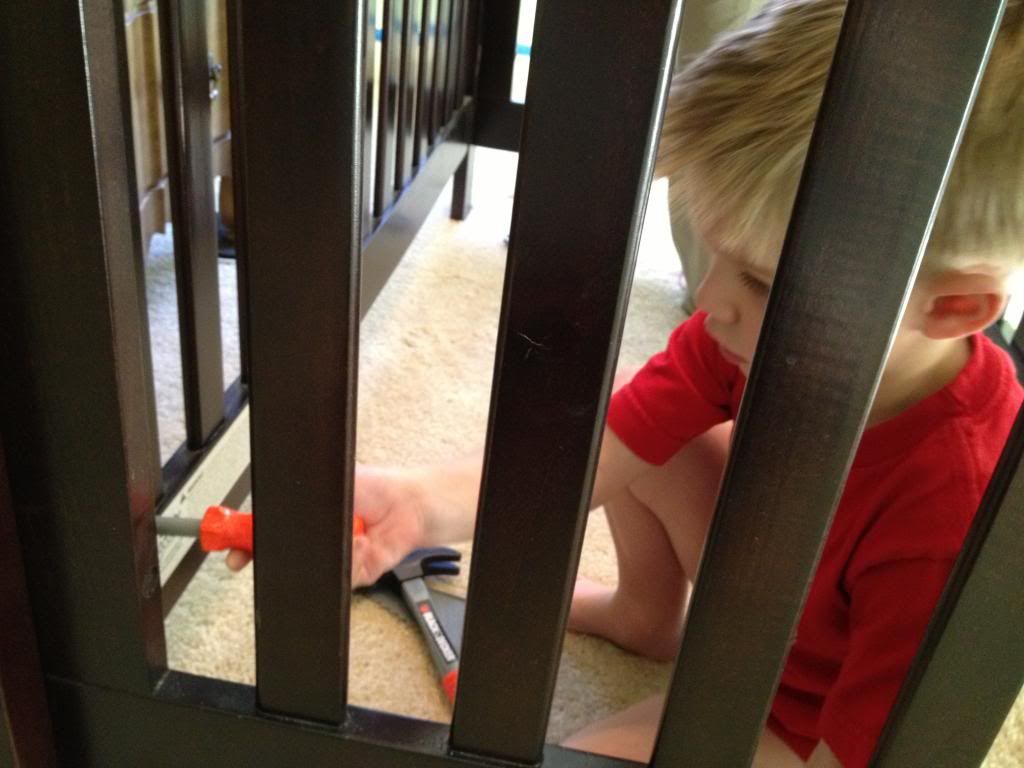 The next task was to put the crib together and Parker was right there with his tools helping!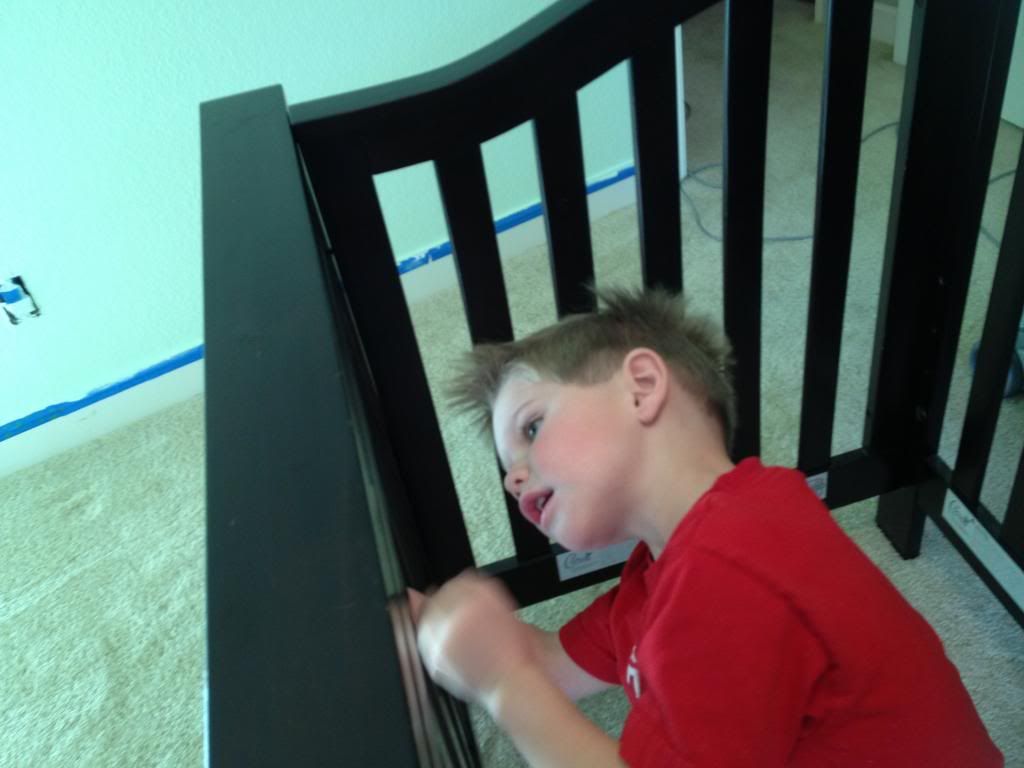 Little handy man
(the lighting is weird in this pic, the walls aren't turquoise, I promise)!!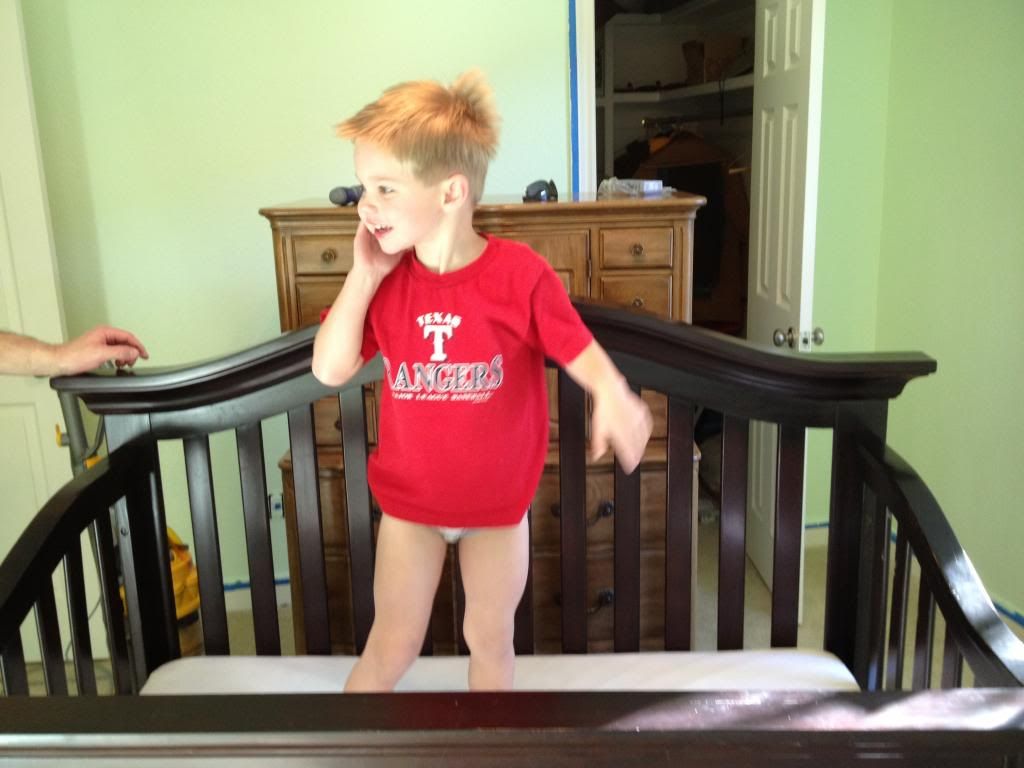 Not sure what to think! You could see his wheels turning, like "I remember this"!!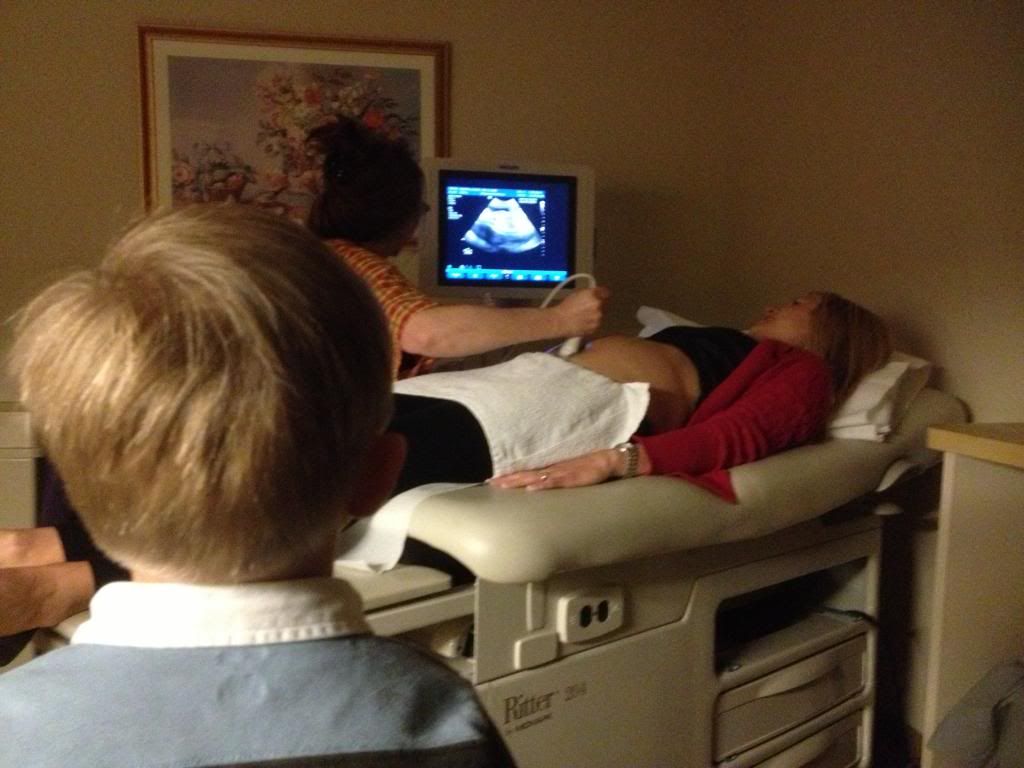 Sono on Friday with big brother watching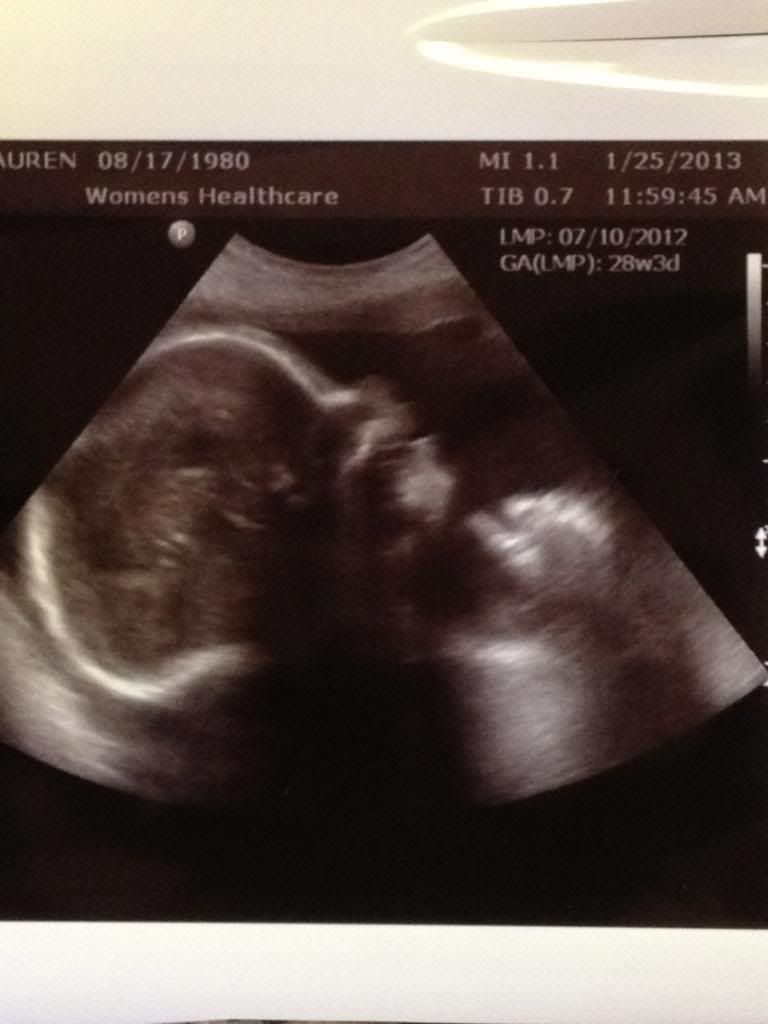 Sweet love giving us a thumbs up!
Just perfect.
We can't WAIT until April!!